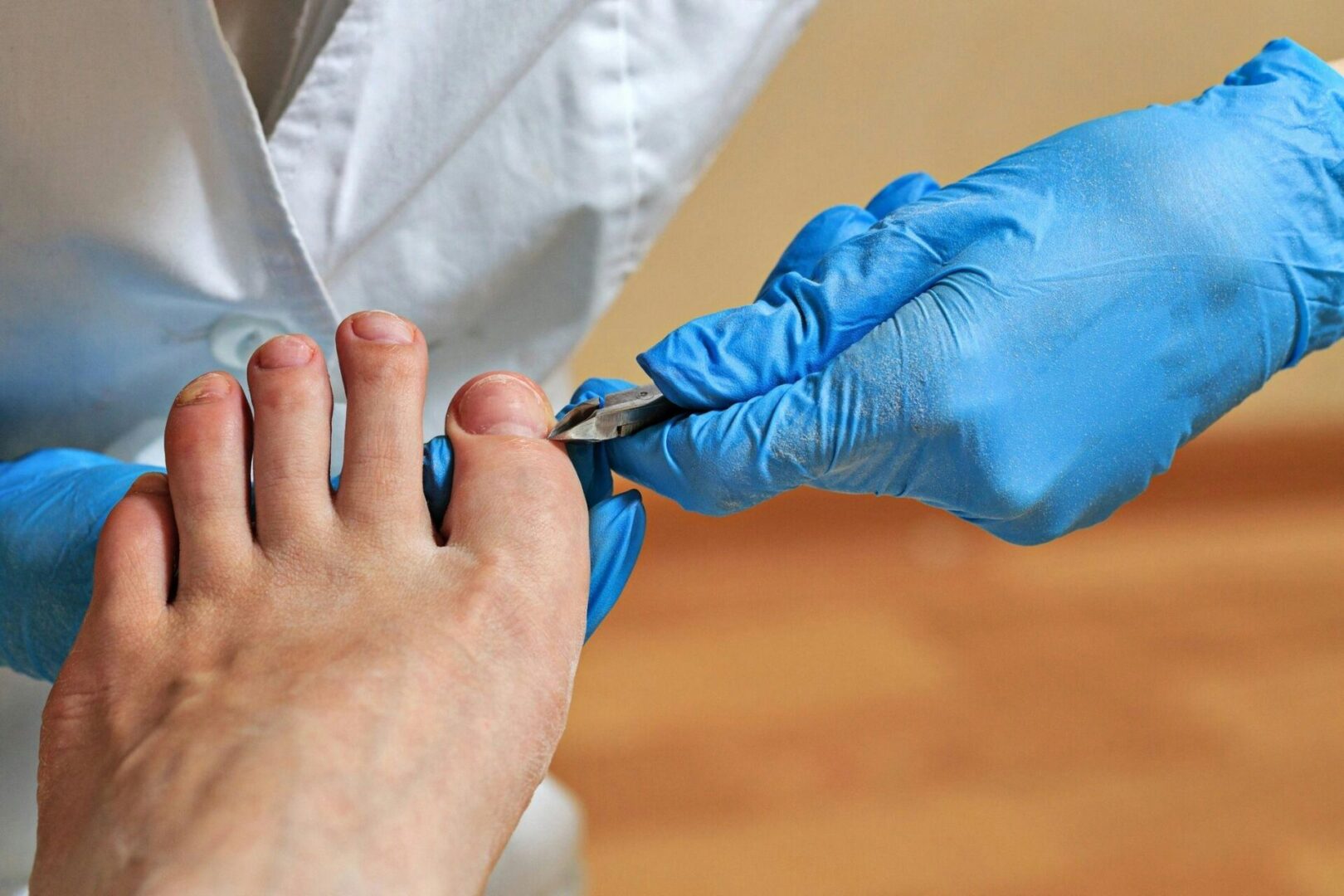 Foot care Specialist Certificate
The Foot Care Specialist Certificate focuses mainly on diabetic foot care, and is aimed at any medical or non-medical personnel who would like to add Advanced Diabetic Foot Care to their practice settings.
This course is open to medical or non-medical personnel who have an interest in integrating evidence based foot care in their practice. Personnel includes: Personal Support Workers, Massage therapist, Physiotherapist, Diabetic educator, medical office assistant, medical esthetician, or physician's assistant.
Over 11 million Canadians suffer from diabetes and many diabetic suffer from foot complications related to nerve damage related to their diabetes, including, below the knee amputations which can affect quality of life and can be prevented with client awareness, knowledge, practicing proper foot care, and receiving early intervention from a trained diabetic foot care specialist.
What is Diabetes, Overview of Diabetes as a Diagnosis, Main Types of Diabetes
Clinical Practice Guidelines 2018 Diabetes Canada on the Diabetic Foot
What is Diabetic Foot Care
Complications of Diabetes
Look at Factors that Contribute to Foot Problems in Geriatric and the Diabetic Clients
Diabetes Management/Self-Care Management
Anatomy and Physiology of the Foot, Structural Deformities
Common Condition of the Joints and Nails
Diabetic Foot Health Education Checklist
Diabetes High Risk Assessment, Mono Filament Testing, Circulation, Sensation, Color of Nail, Nail and Foot Deformities
Skin Conditions and Common Nail Disorders of Client's including: Corns Seeded, Hard, and Soft, Warts, Hallux Valgus, Rams Horn, Ingrown Toe Nail, Nail Fungal, and Callus'
Best Practices for Cleaning, Disinfection and Sterilization for Tools
Health Canada Foot Care Infection Control Standards 2019
How to Setup Tools, Use Assessment Forms, Perform Foot Assessment using the Mono Filament Testing to Check for Neuropathy in Diabetics
How to Use Tools and Equipment Safely including: Nail Scissors, In-Grown Scissors, Black File, rotary tool, Debris Evacuator, single use disposable, Plastic Apron, Goggles, N95 Mask, Face Shield, Gloves, Carrying Case, Etc.
Best Practices in Reducing Risks of Cross Contamination When Performing Diabetic Foot Care
Sterilization Methods in Use: Example Use of Autoclave/ Steam Sterilizer
Performing a Foot Care Treatment Using Single-Use Disposable Tools in Filing, Cutting Nails Using Nail Nippers, In-Grown Scissors, Using the Black File to Clean Detritus
Theory and Practice on the Safe Use of Disposable Foot File and Use of Rotary Disc
Using Urea Base Product perfume free products to Decrease Callus Formation
Health Teaching on Using Proper Foot Wear
When to Refer to a Primary Healthcare Provider
Pre-Requisites: Certificate of completion of your course or membership with your regulatory body, criminal reference check, and First Aide CPR, and malpractice insurance and liability coverage.
For students who do not have malpractice insurance coverage, this insurance can be purchase from Holman Insurance at holisticinsurance.ca.
Students will be expected to attend the onsite/virtual lab and purchasing the foot care kit. At the onsite/virtual lab, they will be expected to bring in all of the tools from foot care kit.
After the lab: Students will be expected to complete 20 hands on case studies that they will find on their own from their communities.
Each hands-on case study will take approximately 2 hours to complete.
Students will be expected to submit proof of completing 20 case studies with completed assessment forms with before and after pictures and write up using assessment, planning, implementation, and evaluation process.
Course Duration: 200 Hours
Completion of 20 Hands-on Case Studies on your own: 60 Hours
Write up of Case Studies: 20 Hours
CFCS® Competency Exam with Feedback: 1 Hour
Upon completion of this course, student will receive the Foot Care Specialist Certificate and will receive a 2-year membership under the foot care specialist – CFCS® modality category.
To Contact us: Please call (647)237 7669 or at 9054533262 or fill out form below and submit form below.